Saba Qamar, Ahmed Ali Butt send condolences to Maulana Tariq Jamil after son's death
Actor Saba Qamar posted a story on Instagram to express her sorrow over the sudden death of Asim Jamil, son of renowned Islamic scholar Maulana Tariq Jamil. Asim apparently died of suicide in the town of Tulamba in Punjab.
The Digest Writer star penned, "My deepest condolences to Maulana Tariq Jameel on the unfortunate demise of his son. May Allah bless the departed soul and give peace to the family."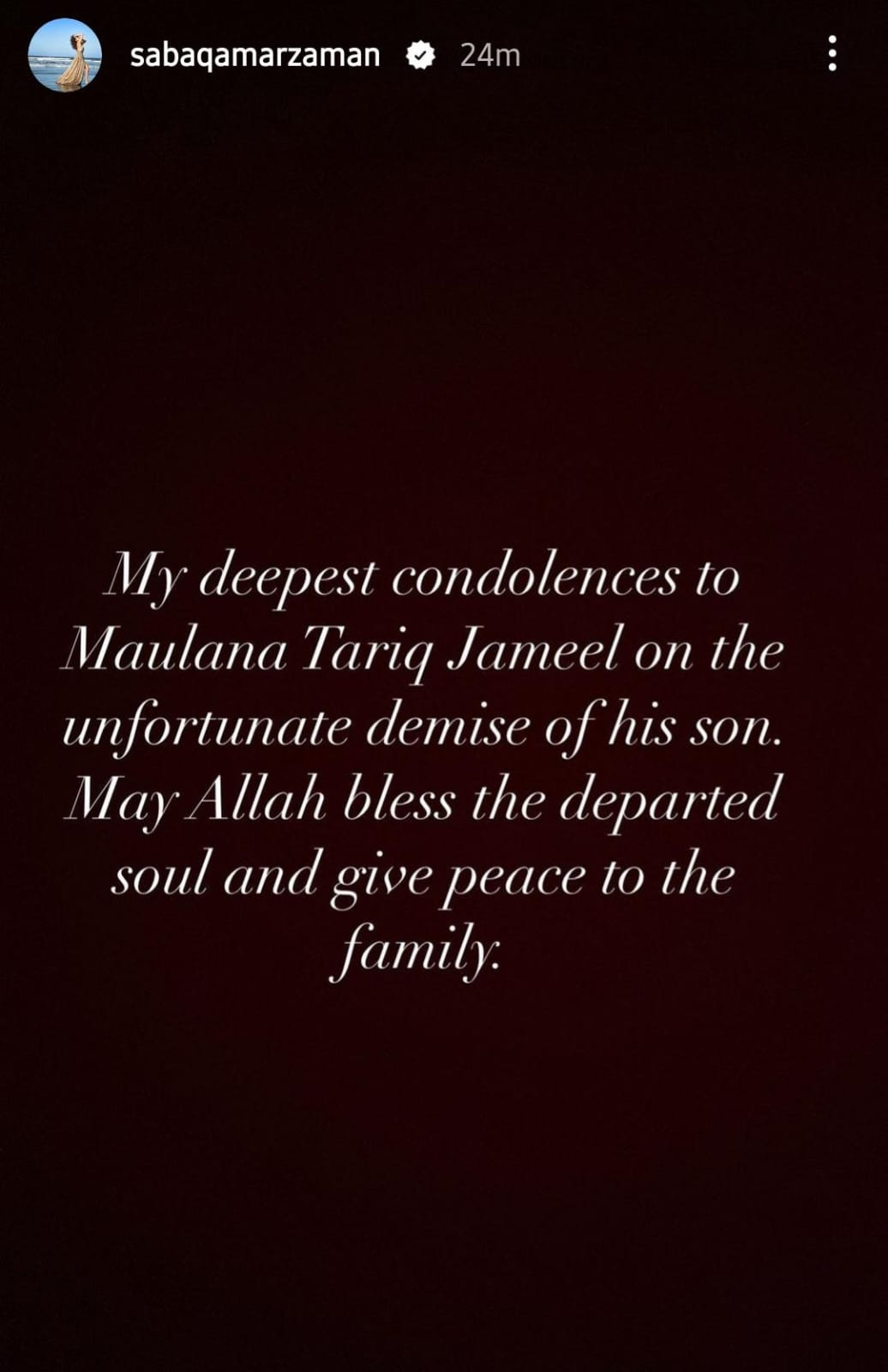 Actor Ahmed Ali Butt also extended his regrets over the tragic incident and shared a picture of Tariq and Asim on his Instagram Story.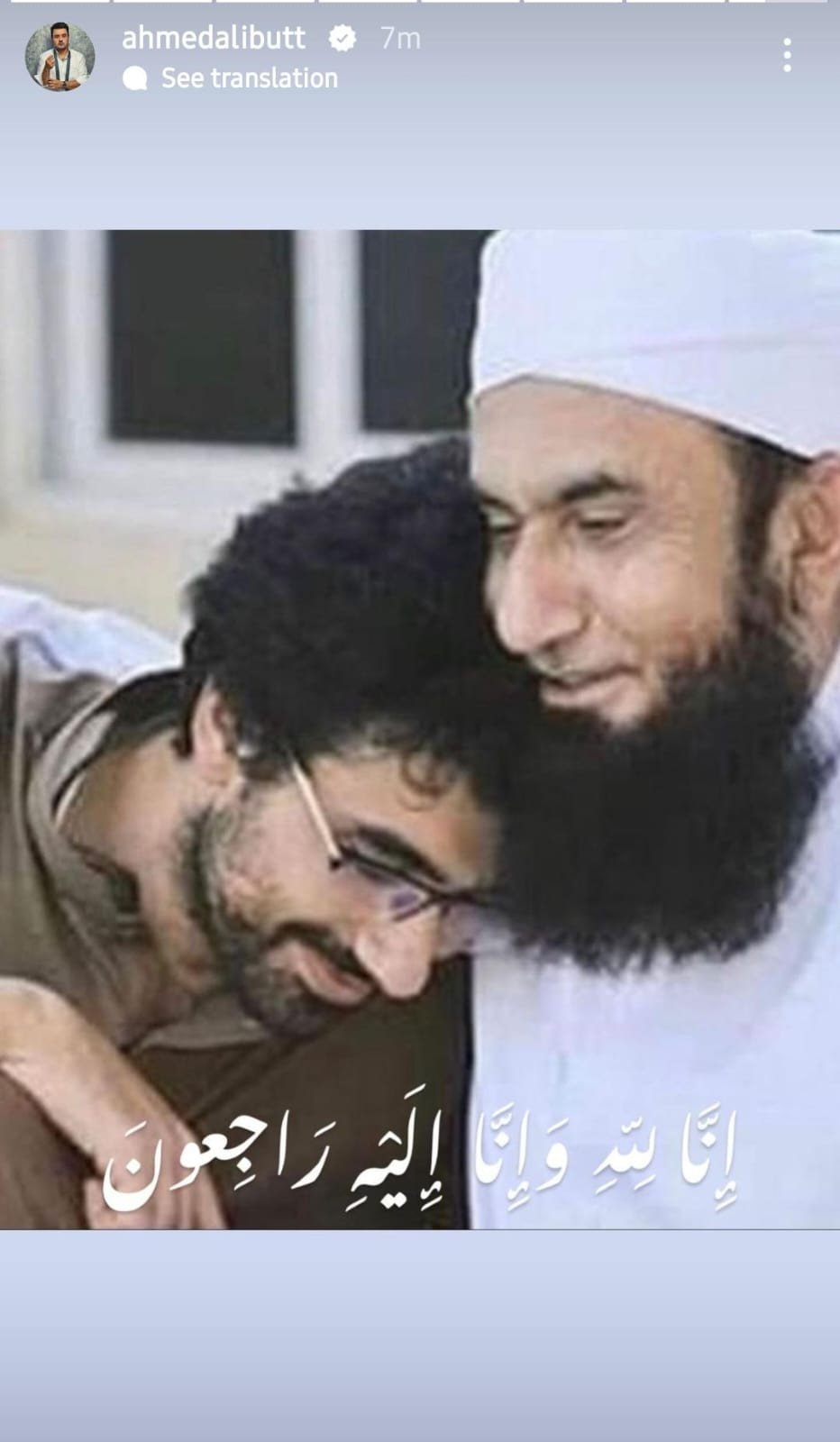 Earlier, Tariq took to the social media platform X to confirm his son's "accidental death". The cleric wrote, "Today in Tulamba, my son, Asim Jamil, passed away. His accidental death has turned the atmosphere melancholic."
The Islamic scholar furthered, "We request you all to remember us in your prayers at this time of grief. May Allah grant my son a high rank in heaven." Dr Asif Imam of the Tulamba Hospital confirmed the death.
According to sources, Asim was exercising at his gym located in the farmhouse while a guard was standing alert for his security. Asim took the pistol from the guard and shot himself in the chest, they added.
Multan Regional Police Officer Capt (retd) Muhammad Sohail Chaudhry said that according to the CCTV footage, "Maulana Tariq Jamil's son committed suicide as he snatched the pistol from his guard during the middle of a workout and shot himself in the chest."
RPO Sohail also disclosed that Asim was suffering from mental illness and had been using medication to address that for a long time. The police acquired CCTV footage showing the fatal incident for immediate forensic analysis.
The police statement added that the Khanewal district police officer and other senior officials were present at the scene, actively collecting evidence.