Big cat brings terror and joy together
KARACHI: A lion was caught on camera walking down Sharea Faisal, the main artery of Karachi, on Tuesday evening.
The pedestrians and passengers in the vehicular traffic were caught in surprise witnessing a wild animal roaming around the busiest roads of the city.
The lion reached the parking lot of a building while strolling near Ayesha Bawani College.
Police officials reached the spot to keep the onlookers safe who had rushed to see the wildcat.
Queues of vehicles also formed in front of Ayesha Bawani College to catch a glimpse of the spectacle.
According to the police, the big cat was being transported when it got out of the vehicle.
The police have detained the driver of the vehicle.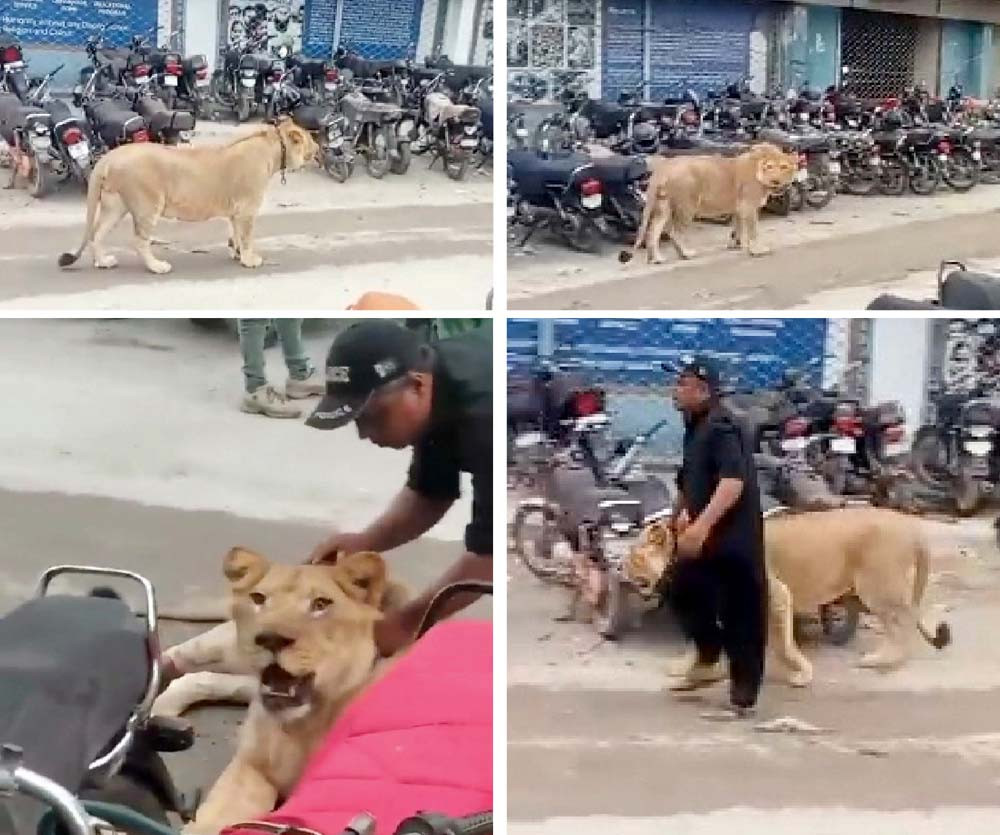 Police official said that efforts are being made to contact the wildlife authorities.
Meanwhile, Javed Mehar, Conservator Sindh Wildlife Department, has said that lions are not allowed to be kept in residential areas under the wildlife laws.
Speaking to Daily City News, he said there was a black market in the country and people keep wild animals quietly. A heavy fine can be imposed on owner of this lion, he added.