Acting SHC CJ Irfan Saadat Khan nominated for vacant seat in top court
ISLAMABAD: Chief Justice of Pakistan (CJP) Qazi Faez Isa has nominated acting Sindh High Court Chief Justice Irfan Saadat Khan to fill in a vacancy within the Supreme Court.
The CJP has summoned a meeting of the Supreme Judicial Council on October 20 (Friday) in this regard.
Meanwhile, Justice Aqeel Abbasi would be elevated to the office of SHC chief justice.
Both the senior judges had been awaiting elevation to the apex court for the past six years.
Two seats remain vacant in the top court as of now.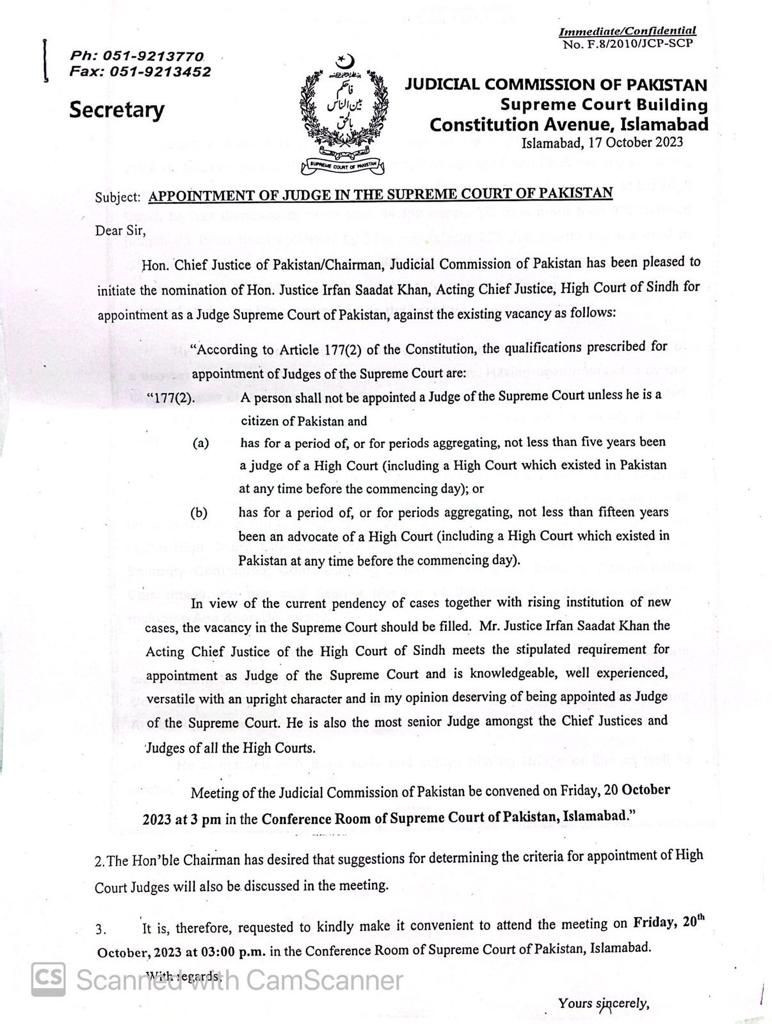 Acting Sindh High Court Chief Justice Irfan Sadaat Khan's name proposed by CJP Isa for vacant seat in Supreme Court.
CJP Isa has emphasised on resolving the mounting backlog of cases before the SC since he assumed office last month.
Besides, indicating that adjournments will no longer fly in the top court and advising counsels to ensure they come prepared for hearings, the CJP has implemented a case management policy proposed by Justices Syed Mansoor Ali Shah and Munib Akhtar.
Consultations have also been held with representatives of the Pakistan Bar Council (PBC) and the Supreme Court Bar Association on the apex court's disposal rate.